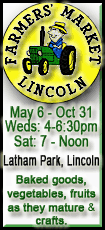 Raiders coach Tom Cable said after practice that Seymour had to resolve some things with the Patriots before the deal for a first-round pick in 2011 could be finalized.
"We have attempted to make a deal," Cable said Monday. "There are some issues still between him and the Patriots that are being worked out. I'm hoping that that will get resolved as quickly as possible. We know that the player wants to be here, but we have really no control over those issues."
Patriots spokesman Stacey James said he was unaware of any difficulties surrounding the trade, which was announced by New England on Sunday and confirmed by Cable.
The trade was included on the league's official transaction list distributed to teams Sunday, a person who has seen the list told The Associated Press on condition of anonymity because the list is not public.
All deals are subject to certain conditions, including physicals for players involved, and teams can inform the league if those conditions are not met. Neither the Raiders nor Patriots asked for the trade to be rescinded by the close of business Monday, the person said.
Cable did not want to address the issue further Monday, but said Seymour told him he wants to be in Oakland. Cable did not say when Seymour would have to arrive in order to be able to play in the season opener next Monday night against San Diego.
"Just as soon as possible. That's really the only way to answer that right now," he said.
Seymour, who turns 30 next month, is in the final year of a contract that pays him about $3.7 million this season. The deal would send him from a team that has gone 77-19 the past six seasons and is a perennial Super Bowl contender to one that is an NFL-worst 24-72 over that span.