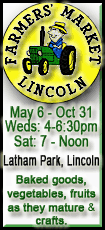 Carpenter (16-3) won his 11th straight decision and leads the majors with a 2.16 ERA. He needed 99 pitches to throw his first shutout in three years, and allowed just two balls out of the infield.
Carpenter matched the best game of his career, having pitched a one-hitter in 2005 for St. Louis against Toronto. He walked two.
Frank Catalanotto flied out to open the fourth and Gerut hit a clean shot down the left-field line with one out in the fifth -- those were the lone balls the Brewers hit to the outfield.
Albert Pujols hit a two-run double in the fifth, then doubled again and scored in the seventh.
Dave Bush (3-7) has lost seven consecutive decisions over his last nine starts dating to May 13.
Carpenter pitched his first shutout since beating Houston on Sept. 11, 2006. He missed most of the last two season with an injured right elbow, undergoing Tommy John surgery in July 2007.
Carpenter has beaten the Brewers twice in the last five days. He gave up three runs in six innings at Busch Stadium on Wednesday.
Besides Gerut, the only batters to reach against Carpenter were Felipe Lopez, who walked in the first, and pinch-hitter Craig Counsell, who walked in the ninth.
Pujols' go-ahead double gave St. Louis the only runs it needed and brought cheers from the thousands of Cardinals fans in Miller Park.