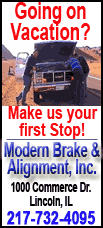 Carlos Quentin homered as Chicago took three of four from the AL wild-card leaders.
Buehrle (12-7) outpitched Josh Beckett (14-6), scattering eight hits over seven-plus innings. The White Sox lefty had been 0-4 with a 5.44 ERA since his gem against Tampa Bay.
Buehrle gave up a first-inning run and then pitched his way out of several jams. Leading 3-1, he gave up a leadoff single to Victor Martinez in the eighth and was replaced by Tony Pena, who struck out Jason Bay and Mike Lowell.
Quentin's two-out, two-run homer in the bottom half off reliever Hideki Okajima put the White Sox up four.
Beckett, who hasn't won since Aug. 12, gave up three runs and six hits over seven innings. He retired his final 10 batters and was able to keep the ball in the park, something he'd failed to do in his five previous outings when he surrendered 14 homers.
Mark Kotsay continued to hurt his former team, hitting a two-run single in the third for a 3-1 lead. Kotsay, designated for assignment by the Red Sox on July 24 and traded to Chicago for Brian Anderson four days later, had homered in the first two games of the series and finished with six RBIs in the four-game set.
Beckett hit Jayson Nix with a pitch to start the third and Scott Podsednik followed with his second single of the game. A sacrifice moved the runners up and A.J. Pierzynski hit an RBI grounder that tied it at 1.
Jermaine Dye walked and moved up on a wild pitch, putting runners at second and third before Kotsay dropped a soft single into center.
Kotsay tried to score from first on Quentin's double into the left-field corner but was thrown out at the plate on a relay from shortstop Alex Gonzalez.