Prison crisis: Bomke says administration did not negotiate in good faith

Send a link to a friend
[September 05, 2009] SPRINGFIELD -- State Sen. Larry Bomke, R-Springfield, is questioning the sincerity of the Quinn administration following the breakdown of negotiations between the governor's office and the state's largest union.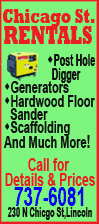 "The administration has been neither sincere nor realistic," Bomke said. "They went into this with a rigid, predetermined position, and I'm afraid it's actually a very shortsighted and impractical position."

Bomke said it's unrealistic for the governor's office to threaten 2,600 layoffs at a time when the demand for state services has climbed and prison guards are on mandatory overtime.

"The Department of Corrections is already understaffed and has been placing extraordinary overtime requirements on guards. It's just irresponsible to lay off hundreds or even thousands of prison guards," Bomke said. "The administration says an early release program will reduce the need for guards. But recidivism rates, which typically run 60 percent or more, will skyrocket if we release prisoners without adequate support and supervision. And, with more layoffs, there will be less support and supervision available."

Bomke said he fears more cases like that of Jaycee Dugard, the California girl who was recently found after being abducted 18 years ago. In that case, California authorities failed to locate the girl even though her abductor was on parole for previous sex offenses. The risk of similar mistakes in Illinois will increase if more front-line workers are cut, Bomke said.

Bomke added that asking employees to make concessions that result in a significant pay cut, while still laying off 1,000 workers, was too much to expect, especially because the administration has failed to take any significant steps to reverse the Blagojevich administration policies.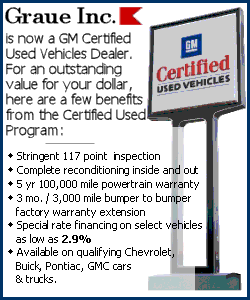 "Most state agencies are already stretched thin," Bomke said, pointing out that there are 15,000 fewer state employees today than in 2002 -- a drop of about 19 percent.
"The fact is, Rod Blagojevich starved agencies in order to channel money into headline-grabbing schemes, expand pet programs and reward contractors," Bomke added. "Gov. Quinn has made no effort to reverse the programs, policies and contracts of Rod Blagojevich. Without major changes, there is no guarantee that the sacrifices being sought this year won't have to be repeated next year. The name has changed on the governor's office, but the same policies were left in place."
[Text from file sent on behalf of Sen. Larry Bomke by Illinois Senate Republican staff]