Illinois completes futile effort
By Jeff Mayfield

Send a link to a friend
[September 08, 2009] As a witness to the debacle at the ED on Saturday afternoon, I can only tell you that I wish I had been somewhere else. Anywhere else! In the nearly 10 years of LDN existence I cannot remember a time that we were more disappointed than we were watching this game. And the disappointment didn't even wait till halftime... It set in early and actually got worse the longer we were there. Since that was the case, reporting on losses like that is the most difficult part of the job.
That's especially true when you try to examine the reasons behind such a thorough beat-down. What was so discouraging was that the Illini didn't seem to bring much fight to the field. They seemed confused and were in a scramble-and-chase mode from start to finish on both sides of the ball.

I am upset with myself because I was almost buying all the hype. I did mention to Greg Taylor that I was not all that comfortable with how high so many people were on Illinois before the game. I told him that you have to earn your stripes and demonstrate your prowess before you can have the rave reviews. I reminded him that we had previously lost four straight times to the Tigers and that I wasn't sure that we knew how to beat them. Sometimes you hate it when you're so prophetic.
Now a good sports reporter would be able to break down the 37-9 thrashing and point out to you loyal readers the reasons for the disaster. Since I don't meet that definition, I can only share with you what I witnessed, especially when you see that the stats are not all that easy to decipher. As an example, both teams ran 72 offensive plays and MU outgained UI 442-335, though in my mind it wasn't that close. The Illini only lost the turnover battle 0-2 (and those two were mainly inconsequential when you consider how dominant Missouri was in so many aspects), and the Tigers were actually penalized more. You may respond by saying if the Illini hadn't turned it over on those two occasions, things would've been different. As a witness to the accident, I would tell you it wouldn't have mattered.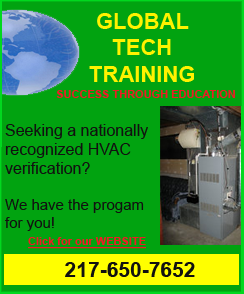 Illinois' defense made young Missouri QB Blaine Gabbert look like a stinkin' Heisman Trophy winner, not just a candidate. It appeared from my angle that our defense had never seen Missouri's version of offensive football. Maybe I missed it, but I didn't see Illinois' outside containment, I didn't see defenders rush to the ball or the tackle, and I didn't see any punishing hits.
I am going to put a stop to this right now. Because writing about it only brings back the horrific nightmare. So, I will conclude by saying what I wish the postgame press conference would've sounded like:
Missouri dominated this contest in every aspect of the game... End of story!
[By JEFF MAYFIELD]
Respond to the writer at jeffmayfield@centralwired.com.