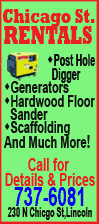 The new advice tries to close a door that government doctors had left open with earlier guidance in May. Back then, they didn't rule out sometimes using the drugs to stop swine flu's spread and prevent illness even in children who had no symptoms.
But now the new flu is more widespread, including a new surge of cases in the Southeast and a large campus outbreak in the Northwest. And health officials say the antiviral medicines should be reserved for people at greater risk -- including pregnant women, children younger than 5, and people with certain chronic conditions like asthma and heart disease.
"The majority of adolescents and adults and most children won't need antivirals," said Dr. Anne Schuchat of the Centers for Disease Control and Prevention, at a Tuesday news conference.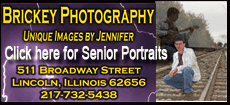 Swine flu was first identified in April and is now responsible for almost all flu cases in the United States. It has caused more than 1 million illnesses so far, though most were mild and not reported, the CDC estimates. Nearly 600 lab-confirmed deaths and more than 9,000 hospitalizations have been reported.
Six states have reported widespread flu cases, according to the government's most recent data. Most are in the Southeast, possibly because schools reopen for classes earlier in this region so there is more opportunity for the virus to spread among children. Flu-like illnesses last week led 25 schools in Alabama, Georgia, Missouri and Tennessee to dismiss students, affecting more than 12,000 pupils.
And in the Pacific Northwest, college officials said 2,000 Washington State University students were sickened by swine flu during the first two weeks of classes on the Pullman campus. None were hospitalized and the illnesses seem to be tapering off, officials said this week.
Overall, it's unclear whether swine flu is more dangerous than seasonal flu, which plays a role in an estimated 36,000 deaths each year. The virus has not mutated into a deadlier form since it first appeared, but health officials are concerned about the possibility.
Many parents are worried, too, leading to reported shortages of antiviral medicines in some parts of the country.