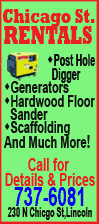 The Phillies broke a four-game losing streak Tuesday night, beating the Washington Nationals 5-3 with a long-ball milestone and another solid outing from Martinez, but manager Charlie Manuel was hardly in a celebratory mood after having to yank his closer in the ninth inning.
"It was a tough thing for me to do," Manuel said.
Only a few hours after getting Manuel's public vote of confidence, Lidge retired only one of the four batters he faced. Manuel called on Ryan Madson to finish the game, and Madson responded by retiring the heart of the Nationals order -- Ryan Zimmerman and Adam Dunn -- to earn his fifth save.
So is Lidge still the closer?
"He could definitely be," Manuel said. "I'm definitely not going to get away from him. We're going to work with him and get him back to where he can get consistent and go out there and save games. I'm not saying that he'll close tomorrow, the next day or whatever, but I look at him as a closer. I don't look at him as a seventh-inning guy; I don't look at him as an eighth-inning guy."
Interestingly, Lidge, who has 10 blown saves this year after a perfect 2008, had a different take after meeting with the manager after the game.
"If there's a save situation tomorrow, he said he was going to bring me in," Lidge said.
The Phillies scored all of their runs on five solo homers -- including three in the seventh inning -- and became the 12th team in major league history to have four players with 30 or more in a single season.
Raul Ibanez hit his 29th and 30th, and Chase Utley got No. 30, joining Ryan Howard (38) and Jayson Werth in the 30-homer club. Werth hit his 32nd, and Carlos Ruiz his ninth.
There was also more good stuff from Martinez (4-0), who craftily mixed plenty of offspeed pitches with an occasional low-90s fastball. He allowed three runs and seven hits over 6 2-3 innings, and the 119 pitches were his most in nearly four years. The Phillies improved to 6-0 when the three-time Cy Young Award winner starts.
"I felt better as I got going, and that's a good sign," Martinez said. "It's just a matter of time before I get a good game going from the get-go and hopefully get me eight or nine innings."
Cardinals 4, Brewers 3
At Milwaukee, Matt Holliday hit a two-run homer off Trevor Hoffman in the top of the ninth for St. Louis. It was only the third blown save for Hoffman (1-2) this season.
Blake Hawksworth (3-0) picked up the win with a scoreless eighth inning and Kyle McClellan pitched the ninth for his third save.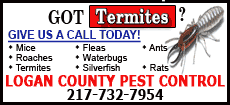 Dodgers 5, Diamondbacks 4
At Phoenix, Ronnie Belliard hit the last of Los Angeles' five two-out singles in the eighth inning to break the game's final tie.
Billy Buckner limited Los Angeles to one run and five hits in seven innings before the Dodgers cashed in against the Arizona bullpen for their third straight victory.
Arizona, which tied a franchise record with five double plays, has lost six straight.