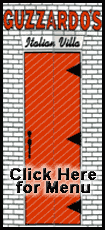 Staked to an 8-0 lead before he allowed his first baserunner, Buchholz pitched seven innings of three-hit ball to take advantage of Boston's season-high six homers and beat Baltimore 10-0 on Tuesday night.
"I try to keep (the score) out of my mind as much as possible," said Buchholz, who was handed a seven-run lead against the Orioles last month and didn't make it out of the fifth inning.
"The last start I had against these guys, we scored a few runs in the first and second and then I went out there and let the game blow up and let them back in the game. I try to stay as if the game was still tied. ... I think that kept my pitches a little bit more crisp."
Buchholz retired the first 10 batters in order before Felix Pie walked with one out in the fourth. Nick Markakis singled up the middle for the first hit off Buchholz, but there was little more the Orioles could manage against the right-hander who two Septembers ago no-hit them -- also winning 10-0 -- in his second major league start.
"He probably looked like a combination of Don Drysdale, Warren Spahn and Sandy Koufax when he got an 8-0 lead," said Orioles manager Dave Trembley, whose team clinched a 12th consecutive losing season. "He kept pitching."
Dustin Pedroia had his first regular-season two-homer game, and David Ortiz hit his record-tying 269th homer as a designated hitter to help Boston improve to 12-2 against Baltimore this year. Kevin Youkilis, J.D. Drew and Alex Gonzalez also homered for the Red Sox, whose first five hits were homers.
Ortiz homered in the seventh inning to tie Frank Thomas for the most all-time by a DH.
Buchholz struck out five and walked one to improve to 4-0 over his last five starts. Michael Bowden got the last six outs to finish off the combined five-hitter.
David Hernandez (4-7) lasted 2 2-3 innings, allowing six runs on four homers while walking two and striking out three. He is 0-3 in his last five starts.
"All four of those homers were supposed to be fastballs away, but they were in the middle," he said. "Right now I'm a thrower out there. I'm not a pitcher. The worst part is when you make mistakes they're all going to get hit hard."
Yankees 3, Rays 2
At New York, Nick Swisher hit his second home run of the game, connecting with one out in the ninth inning and New York sent Tampa Bay to its season-high seventh straight loss.
Derek Jeter struck out three times and remained stuck in his longest slump of the year, moving no closer to the Yankees hit record held by Lou Gehrig. He is in an 0-for-12 rut and still four hits behind Gehrig's total of 2,721.
Angels 3, Mariners 2, 10 innings
At Anaheim, Calif., Erick Aybar's two-out single drove home Bobby Abreu in the 10th inning for Los Angeles.
Mike Sweeney led off the ninth with a solo homer to center off Brian Fuentes, erasing an outstanding home debut by Scott Kazmir. The Angels' new starter left with a 2-1 lead after battling Seattle ace Felix Hernandez through the first seven innings.
Blue Jays 6, Twins 3
At Toronto, John McDonald hit a three-run homer and the Blue Jays dealt the Twins their 10th loss in 12 games north of the border.
Minnesota has not won consecutive games in Canada since May 2005. The Twins have lost 13 of 15 overall against the Blue Jays.
McDonald went 3 for 4 with three RBIs and Ricky Romero (12-7) allowed three runs and seven hits in 6 2-3 innings. Jason Frasor closed it out in the ninth for his seventh save.