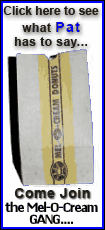 Giants manager Bruce Bochy said he hopes Lincecum, the reigning NL Cy Young Award winner, will take his next turn in the rotation and will only need a couple of days of rest to let the back calm down. That start could be as soon as Sunday against the NL West-leading and archrival Los Angeles Dodgers.
The Giants began the day two games behind Colorado in the NL wild-card race.
Lincecum, who was undergoing treatment and unavailable to the media, was seen by a back specialist on Tuesday and underwent tests. He's also taking anti-inflammatories for the injury and will be re-evaluated later in the week. Bochy isn't sure when the injury happened, but Lincecum mentioned it after the team's flight home Sunday from Milwaukee.
"It was one of those things. It just flared up like they do sometimes. He's a lot better," Bochy said. "He's young. He's not used to this. I'm sure he's disappointed not to be going out there to pitch."
The Giants recalled top pitching prospect Madison Bumgarner to make his highly anticipated major league debut Tuesday night in the middle game of the series with the Padres. Bumgarner was the Giants' top draft pick in 2007, selected 10th overall.
The 20-year-old Bumgarner has made a rapid ascent through the farm system, similar to that of Lincecum, who was the 10th pick in the 2006 draft. Lincecum spent just one full season in the minors before being called up in 2007.
Lincecum's injury was news to his teammates.
"It's a very tough time to lose a guy like him," catcher Bengie Molina said. "His health is most important. We need him healthy. I don't know if anybody knew. I was very shocked. Hopefully he's OK for later."
Bumgarner was a combined 12-2 with a 1.85 ERA and 92 strikeouts this year in 131 1-3 innings between Double-A Connecticut and Class-A San Jose. He went 15-3 with a 1.46 ERA in 24 starts last year for Class-A Augusta, his first year as a professional.
Bumgarner learned from Bochy that he would start about 3 1/2 hours before first pitch.