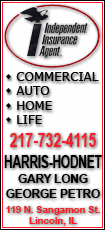 The suit filed in North Carolina Superior Court does not allege how Lisa Mayfield was involved in her husband's death. It only claims that her "intentional actions" played a direct role in Terry Mayfield's death.
A police investigation determined Terry Mayfield died from a suicidal gunshot wound to the chest.
Mayfield is the first driver suspended under NASCAR's toughened drug policy. His stepmother testified on behalf of NASCAR about seeing him use methamphetamines at least 30 times over the years.
He denies ever using the drug.