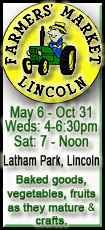 Micah Hoffpauir hit his ninth homer and Jeff Baker went 3 for 4 with a walk for the Cubs, who have won three of four in their quest to stay in the NL wild card race.
Garrett Jones hit his 19th homer for the Pirates, who are 18-42 since July 1. They established a record among major North American professional sports teams by clinching their 17th straight losing season Monday.
Arnold Palmer, a native of Latrobe, Pa., was honored in an elaborate pregame ceremony celebrating his 80th birthday. Before he could get to his seat the Cubs had scored six runs before an out was even recorded.
The first five batters against Zach Duke reached via softly hit balls that either found their way through the infield or were placed fortuitously enough to lead to infield hits. Ramirez's chopper through the left side drove in two runs.
Soto, the sixth batter, smashed a double off the wall in right-center that drove in two more.
Fukudome followed with a two-run double down the left-field line, giving the Cubs a 6-0 lead, and Bobby Scales then hit another infield single. Pitcher Ryan Dempster laid down a sacrifice bunt, eliciting sarcastic cheers from the sparse crowd. A seventh run scored during the inning on a groundout.
Dempster (9-8) was effective for 6 1-3 innings, allowing four runs, eight hits and two walks with four strikeouts to win for the third time in his past four starts.