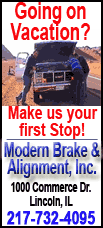 Hoffman, trying to protect a 3-2 lead, walked Albert Pujols with one out before serving up a 2-1 pitch that Holliday drove over the wall in center.
It was only the third blown save for Hoffman (1-2) this season, but it spoiled what would have been a remarkable victory for Carlos Villanueva. He was forced to fill in when starter Manny Parra had neck spasms after throwing 21 pitches retiring the Cardinals in the first inning.
The injury put an abrupt end to the rematch between John Smoltz and the Brewers left-hander. Last Thursday, Parra won his 10th game with a 4-3 victory over the Cardinals.
Blake Hawksworth (3-0) picked up the win with a scoreless eighth. Kyle McClellan pitched the ninth for his third save.
Prince Fielder's 38th home run, a two-run shot in the bottom of the first pushed his major league RBI total to 125 and gave Villanueva a 2-0 lead to start the second.
The right-hander held the Cardinals scoreless over three innings, retired the side in the fourth on swinging strikeouts and matched his career-high with six overall. He had a big advantage because St. Louis had stacked their lineup with right handers in anticipation of facing Parra.
Pujols hit a solo shot off David Weathers in the seventh for his major-league leading 45th home run and cut the Cardinals' deficit to one.
The Cardinals pushed across their first run in the sixth.
Holliday singled and advanced to third when Ryan Ludwick singled off reliever Todd Coffey's foot. Mark DeRosa walked to load the bases. After a visit from Brewers pitching coach Chris Bosio, Coffey got Yadier Molina to hit into a run-scoring double play. Mitch Stetter relieved Coffey and walked pinch hitter Troy Glaus before Khalil Greene pinch hit for Smoltz and flied out to end the threat.
Milwaukee' sixth reliever, Claudio Vargas, worked out of a jam in the eighth.
Ryan Ludwick hit a sinking liner that eluded sliding left fielder Ryan Braun and rolled for a double. Mark De Rosa walked and Yadier Molina advanced both with a groundout before Skip Schumaker was intentionally walked to load the bases.