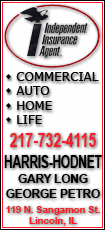 Ryan Sweeney matched a career high with four hits, all singles, and added three runs and two RBIs. Oakland's No. 3 batters have combined to hit .218 this season but Sweeney, a one-time top White Sox prospect who went to Oakland in 2008's Nick Swisher trade, is at .348 in his last five starts there.
Brett Tomko (4-3) allowed three runs on six hits in 5 1-3 innings for the A's, who had 20 hits.
Five days after shutting out the crosstown Cubs for seven innings, White Sox starter Carlos Torres (1-1) recorded only two outs.
He walked leadoff man Adam Kennedy and gave up singles to Rajai Davis and Sweeney, loading the bases with nobody out. After Scott Hairston struck out and Kurt Suzuki hit a sacrifice fly, Cust hit his 21st homer of the season. Two pitches later, Ellis connected to make it 5-0 and chase Torres.
Oakland got two more runs in the second, with Sweeney getting an RBI single and scoring on Hairston's double as boos rained down on the home team.
Hairston doubled in another run in the fourth before the White Sox pulled to 8-2 in the bottom of the inning as Tomko hit A.J. Pierzynski in the elbow and gave up Mark Kotsay's two-run homer. Pierzynski stared at Tomko momentarily but went to first base without incident.
When Pierzynski and Tomko were San Francisco teammates in 2004, Tomko accused the catcher of being a clubhouse cancer. Before Tuesday's game, White Sox manager Ozzie Guillen said: "If A.J. thinks Mr. Tomko hit him on purpose, he's got my permission to kick his butt."