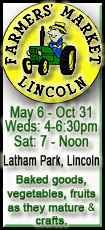 The perch he's on is about as tall as the skyscrapers in his new surroundings.
The Chicago Bears finally have a franchise quarterback after a six-decade search, and with the rocket-armed Cutler in place thanks to a blockbuster trade with Denver, they're eyeing their first postseason appearance since the 2006 team's run to the Super Bowl.
"If you look at each position, we stack up pretty well versus every team in the NFL," linebacker Brian Urlacher said.
Even at quarterback. Finally.
Sure, Jim McMahon had a nice run in the 1980s, and in recent years, the inconsistent Rex Grossman delivered some fine moments. Kyle Orton, who went to Denver in the Cutler deal, played well enough at times, too, last season. But mostly, it's been a revolving door of mediocrity, with players like Moses Moreno and Jonathan Quinn and Craig Krenzel coming and going.
Now, they have a Pro Bowl quarterback, albeit one with baggage after a well-documented fallout with new Denver coach Josh McDaniels and management over their pursuit of Matt Cassel. And Cutler gets to play for the team he rooted for growing up in Santa Claus, Ind.
He's also out of John Elway's shadow but under a bright spotlight in a city that hasn't cheered a franchise quarterback since Sid Luckman. Now, expectations are high after a 9-7 finish even if the new quarterback warned the results might not be instantaneous.
"It's a struggle, and then new teammates, new offense, new coaches, new city, it's a lot of different elements that are involved in changing teams," said Cutler, who's 17-20 as a starter and never took Denver to the playoffs.
Of course, it would help if the defense showed some of its old dominant form, and that largely hinges on the health of Urlacher, defensive tackle Tommie Harris and cornerback Charles Tillman. The Bears struggled against the pass last season because of breakdowns in the secondary and on the defensive line, but at least they figure to have no problems throwing a pass.
Not with a quarterback who set Broncos records with 384 completions, 616 attempts, 4,526 yards and eight games passing for 300 or more last season -- his third. While Cutler has repeatedly claimed he's not some savior, those numbers dwarf the Bears' record of 3,838 yards by Erik Kramer in 1995.
"He does some plays and does some things out there that I've never seen," running back Matt Forte said. "I've never had a quarterback like that. I'm just glad he's here."
Question is: Who will catch the ball?
Chicago is set at tight end, with Gregg Olsen and Desmond Clark, and Forte had 477 yards receiving last year while setting a franchise record for a rookie by running for 1,238. The wide receivers are a big question mark, though.
With Brandon Marshall and Eddie Royal as his prime targets last season, Cutler had his choice of top receivers and wound up with seven completions for 40 or more yards. In Chicago, he is throwing to an unproven group.