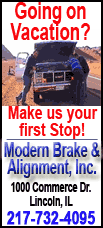 Whether he actually will play Sunday is a tossup.
"I don't know," Tillman said Monday. "Flip of the coin, we're going to see."
Coach Lovie Smith said it was too soon to say, but having Tillman back in practice was an important step and a big boost for a team that is counting on him after missing the playoffs the past two years. Chicago ranked 30th against the pass last season because of injuries and simply poor play on the line and in the secondary.
Tillman, however, had a strong year, finishing with 91 tackles and three interceptions while leading the team with four forced fumbles despite shoulder and back problems.
He had surgery on his right shoulder in January and participated in organized team activities on a limited basis. He then had back surgery in July, just before the start of training camp, and was sidelined throughout the preseason.
He said the shoulder "is good" and added in jest: "I could knock you out right now." The back appears to be a bigger concern at the moment, although Tillman said he felt "pretty good" and wasn't limited in practice.
"They didn't hold me out of anything," he said.
Considering four of the first five games are against teams with top-tier quarterbacks, the Bears could certainly use a productive Tillman. They go from facing Aaron Rodgers and the Packers to Ben Roethlisberger and Pittsburgh before visiting Matt Hasselbeck and the Seahawks. Then, after Detroit and a bye week, it's Matt Ryan and the Atlanta Falcons.
For now, Tillman isn't trying to catch up, although the limited practice time wasn't a big concern to him. He said he has enough experience, has done enough running and would only need about a week to get ready.