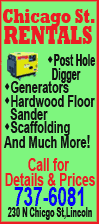 Martinez came off the bench and hit a three-run double to break a seventh-inning tie, leading the Boston Red Sox to a 7-5 victory over the Baltimore Orioles on Wednesday night. It was his second pinch-hitting appearance since he was acquired from Cleveland at the trading deadline; he is 2 for 2 with four RBIs.
"I think he enjoys that situation, for sure," Red Sox manager Terry Francona said.
Billy Wagner (1-0) pitched a perfect seventh inning for his first win in more than two years and the first AL decision of his career. Jonathan Papelbon got four outs for his 35th save, keeping the Red Sox two games up in the AL wild-card race over Texas, a 10-0 winner over Cleveland.
Nick Markakis had three of Baltimore's 12 hits, but the Orioles stranded 12 baserunners.
"We had the same opportunities," manager Dave Trembley said. "It didn't happen for us. It happened for them."
Martinez split his time at catcher and first base with Cleveland, but the three-time All-Star was rarely out of the lineup over the first 7 1/2 years of his career. He was 9 for 25 with the Indians as a pinch hitter, never getting much more than a handful of at-bats in a season.
He has been in a rotation with Mike Lowell, Jason Varitek and David Ortiz since coming to Boston, but Martinez has made it difficult for Francona to leave him out of the lineup. In his previous pinch-hitting appearance for the Red Sox on Aug. 25, he hit a tying single in the seventh against Chicago and later doubled in an insurance run.
"Every time I come to the plate, my goal is to be a tough out," Martinez said. "When you're in a race, it's always interesting. When you get to the ballpark, you know you're playing for something."
Jason Bay had three hits for Boston, which is 13-2 against the Orioles this season.
Matt Albers (2-5) faced three batters, giving up two hits, including Dustin Pedroia's comebacker that bounced off Albers' leg toward third base for a tying single.
Baltimore's Brian Roberts doubled in the fifth inning to become the fourth player in major league history to have three seasons with at least 50 doubles. Hall of Famers Tris Speaker, Paul Waner and Stan Musial are the others.
Yankees 4, Rays 2
At New York, Derek Jeter tied Lou Gehrig atop the Yankees' hits list and pinch-hitter Jorge Posada hit a three-run homer.
Jeter got three hits to match Gehrig with 2,721, a mark the Hall of Famer had held by himself for more than 70 years.
Jonathan Albaladejo (5-1) pitched two scoreless innings for the win.
Angels 6, Mariners 3
At Anaheim, Calif., Kendry Morales had a three-run double, Jered Weaver pitched into the seventh inning and the Angels won their fifth in six games.
Juan Rivera added a two-run homer and Brian Fuentes earned his AL-leading 40th save.
Kenji Johjima and Jose Lopez hit solo homers for the visiting Mariners, who have lost four straight.