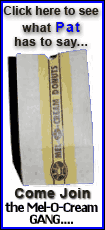 Troncoso threw away a roller to the mound, putting the winning run at second base in the ninth. Then he missed with a 3-2 fastball to Mark Reynolds with the bases loaded, sealing a defeat that sliced the Dodgers' NL West lead to 2 1/2 games over the surging Colorado Rockies.
"We just made an error, and it's tough to overcome," Dodgers manager Joe Torre said.
The loss stung, but Torre said he was happy to take two of three from the Diamondbacks.
"I'm very positive about this series," Torre said. "This was a disappointment, this game."
Last season, the Diamondbacks and Dodgers dueled into September before Los Angeles pulled away. This year, the Diamondbacks have been out of contention for months, but they relished playing the spoiler role in the division race, if only for one night.
"I think the whole NL West might have been watching that game," said Arizona manager A.J. Hinch, whose team snapped a six-game skid.
Manny Ramirez and James Loney hit back-to-back homers for the Dodgers, who are off Thursday before opening a three-game series at San Francisco on Friday.
But Ramirez and Loney also struck out against Juan Gutierrez (4-3) to strand runners at first and second in the eighth.
That missed opportunity haunted the Dodgers an inning later, when Troncoso (4-3) threw away Gerardo Parra's roller to the mound, allowing him to reach second on the error.
"I left my shoulder a little down," Troncoso said.
As it turned out, that was the only ball that left the infield in the bottom of the ninth.
Trent Oeltjen ran for Parra and took third on Ryan Roberts' sacrifice. After intentional walks to Stephen Drew and Justin Upton, Troncoso missed with a 3-2 fastball to Reynolds, who had fouled off a pair of pitches with two strikes.
"I was just trying to put the ball in play," Reynolds said. "I just fouled off some tough pitches and was able to work a good AB."
Cardinals 5, Brewers 1
At Milwaukee, Albert Pujols hit two homers to bring his major league-leading total to 47 and Adam Wainwright (18-7) threw seven scoreless innings to become the first pitcher in the majors with 18 wins. The Cardinals completed a three-game sweep.
Felipe Lopez homered for the Brewers, who scored 10 runs in a 1-5 homestand.
Rockies 4, Reds 3
At Denver, Seth Smith hit a two-out, two-run single in the bottom of the ninth to give Colorado its sixth consecutive win.
Clint Barmes started the winning rally with a one-out double off Francisco Cordero (2-5). Matt Daley (1-1) pitched 1 1-3 innings for the Rockies, getting the win despite allowing Scott Rolen's homer.
Padres 4, Giants 2
At San Francisco, Adrian Gonzalez hit his career-high 37th homer and drove in three runs for San Diego and Wade LeBlanc (2-1) pitched a career-best seven innings to win his second straight start.
Andres Torres hit a two-run homer for the Giants, who have lost three of four.