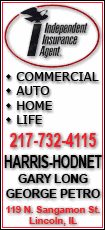 The lone figure on the putting green was Davis Love III, wearing street shoes, using only one golf ball as he practiced undisturbed. The driving range beyond him was empty. Across the street by the 18th green was the only sign of activity as some 250 fans crammed behind a green railing holding flags and programs.
Not the least bit surprising, Phil Mickelson was meeting every request.
It looked like the end of the season, when there is little work to be done except to play and post the lowest score possible. Instead, this was the eve of the third PGA Tour playoff event for the FedEx Cup, the final tournament to finish among the top 30 in the standings and advance to the Tour Championship in two weeks with a chance to win $10 million.
Where is the sense of urgency?
It has been replaced by the need for rest, especially this week. Steve Stricker won the Deutsche Bank Championship on Labor Day, traveled on Tuesday and was gearing up for the next one.
"It's still very fresh in my mind," he said, and how could it not be with only one day between the final round at the TPC Boston and the pro-am at Cog Hill.
Scott Verplank, whose tie for second in Boston moved him up to No. 5 in the standings, didn't bother hitting a shot at Cog Hill on Tuesday. Instead, he walked most of the course, except for the par-5 15th.
"Too big of a hill to climb," he said.
Tiger Woods might have summed it up best.
Walking off the fifth tee Wednesday morning at Cog Hill, he turned to a member of his staff and said with a mock moan, "I don't want to go to school today."
A few minutes later, Woods added, "It will be a little different on Thursday."
For every player in the top 20, this will be at least their fifth tournament in the last six weeks. Making it even more difficult is the short turnaround from the Labor Day finish.
"I was talking to one of my football coach buddies yesterday driving out here, and I said, 'It's kind of like playing a Sunday night game and then you've got a Thursday night game,'" Verplank said. "You've got no turnaround, so you don't have any time to waste. You've got to get prepared for your next opponent, which sits out there at about 9,000 yards long."
The opponent is the Dubsdread course at Cog Hill, recently renovated by Rees Jones with hopes of attracting a U.S. Open. It now measures 7,616 yards at a par 71, and it should be all they can handle.
"It's a big, tough golf course," Padraig Harrington said. "It looks like it's going to put plenty of pressure on all the players out there this week. I hope it suits my game. I hope I play well on it."