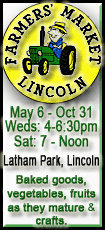 Playing before a sparse crowd that was announced at 10,899 but looked -- and sounded -- like it was much smaller, the Cubs won their sixth in a row against the Pirates, who completed a 1-5 homestand.
Micah Hoffpauir homered leading off the fifth against former Cubs pitcher Kevin Hart (4-6), drove in two runs and was among five Cubs batters with two hits during Chicago's 26th win in its last 32 games against the Pirates.
The Cubs led 8-2 until the eighth, when former Cubs shortstop Ronny Cedeno hit a three-run homer off Kevin Gregg for his third hit of the game.
The Pirates, already assured of a record 17th consecutive losing season, now are careening toward a fifth consecutive 90-loss season and their seventh since 2000. They have lost 12 of 13, the second time they've done that while going 9-26 since Aug. 2.
Zambrano (8-6) was 0-2 in his previous five starts and, sidelined for three weeks by back spasms, hadn't won since beating the Phillies 10-5 on July 22. But Zambrano is usually good for a win against the Pirates -- he is 4-0 in his last eight starts against them, with the Cubs winning seven times. Zambrano also is 7-1 in 13 career starts in PNC Park.
Zambrano struck out eight and gave up five hits before being pulled after throwing 98 pitches.
Hart, dealt to the Pirates by Chicago in the Tom Gorzelanny-John Grabow trade in July, walked six while giving up four runs and six hits in five innings. He is 1-5 in seven starts with Pittsburgh after going 3-1 with the Cubs.
Hart walked Derrek Lee and Hoffpauir in succession a batter after Kosuke Fukudome singled to start the game, and it led to Jeff Baker's sacrifice fly. The Cubs scored single runs in each of the first three innings, helped by four walks, and Koyie Hill added a two-run single in the seventh against Jeff Karstens.