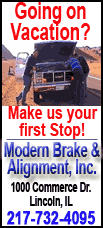 Wainwright struck out six and scattered five hits to become the first pitcher this season to 18 wins and Pujols powered the offense with his homers in the fifth and seventh innings to complete a three-game sweep of the Brewers.
But St. Louis got a scare when Matt Holliday tumbled running out a grounder in the third and left with a bruised left knee.
The Cardinals have won 25 of their last 31 overall, and are well on their way to a fourth NL Central title in six years behind Pujols, Holliday, Wainwright (18-7) and Chris Carpenter.
All the enthusiasm could be tempered if Holliday misses any time.
St. Louis is 32-11 since acquiring Holliday on July 24 from Oakland and he's hitting .360 with 12 homers and 42 RBIs for the Cardinals. He stumbled in the third inning after passing first base on a routine grounder and stayed in the game in left field for two innings before being pulled as precaution.
Wainwright couldn't match Carpenter's one-hit shutout in Monday's opener, but the right-hander was sharp after allowing six runs in his previous appearance to snap a streak of 13 straight with two runs or less.
St. Louis made sure Wainwright had the lead from the start after Holliday's sacrifice fly in the first when Brewers starter Jeff Suppan (6-9) walked Colby Rasmus and allowed a single to Pujols to put runners on the corners.
In the fifth, Wainwright doubled and scored on a triple by Rasmus before Pujols' two-run homer made it 4-0. Pujols sprinted around the bases, hardly stopping to greet teammates at the plate, and ran into the dugout to celebrate there.