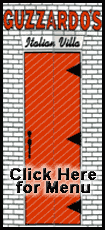 Alexei Ramirez singled with one out in the 13th against Edgar Gonzalez (0-2) and Pierzynski followed with a double off the wall in left-center.
Ramirez drove in two runs for the White Sox, who have won six of eight. Octavio Dotel (3-3) pitched three scoreless innings.
Chicago nearly handed Oakland a run in the top half of the 13th when center fielder Alex Rios dropped Scott Hairston's routine fly with one out. Hairston wasn't running hard and only made it to first. He then made another baserunning blunder when he was doubled off on Kurt Suzuki's high infield popup.
Oakland manager Bob Geren replaced left fielder Hairston with Eric Patterson in the bottom of the 13th.
The White Sox bounced back after losing 11-3 to Oakland on Tuesday night, but not before blowing a 3-2 lead in the eighth inning. Tony Pena entered with the bases empty and two outs, and surrendered a double to Hairston and Suzuki's tying RBI single.
Oakland's bullpen allowed one run in 9 1-3 innings but the A's still lost their three-game winning streak.
Freddy Garcia, making his fifth start since being called up from Triple-A Charlotte on Aug. 18, allowed two runs and five hits in six innings for the White Sox.
Chicago pushed across two runs in the second to take a 3-1 lead. Podsednik doubled in Chris Getz and Jayson Nix scored on third baseman Adam Kennedy's throwing error allowing Ramirez to reach.