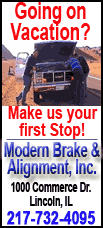 The Hall of Fame linebacker also believes his former team won't go anywhere unless the defense holds up. Oh sure, having a franchise quarterback helps, but what happens on the other side of the ball will determine whether the Chicago Bears get back to the playoffs.
"If they don't improve from last year, I don't know if God could really help them at quarterback," Butkus said Monday in a phone interview.
In Chicago, many fans consider the new rocket-armed quarterback a gift from above.
The Bears had been searching for a franchise player at that position since the Sid Luckman era when they made the trade for Cutler following his fallout with the Broncos. Suddenly, expectations soared. Chicago is eyeing another playoff run after going 9-7 and missing the postseason for the second straight year.
That means, all eyes -- or most eyes -- are on the Pro Bowl quarterback. Butkus has at least one trained on the other side of the ball, where the defense is trying to recapture some of the dominant form that spurred a playoff appearance in 2005 and a run to the Super Bowl in 2006.
Since then, there have been a long line of breakdowns in health and execution, resulting in mediocre play -- particularly against the pass.
The Bears ranked 30th in that area a year ago, with the secondary struggling and the line failing to produce enough pressure. Coach Lovie Smith decided changes were in order, so he took the play-calling duties from Bob Babich while hiring defensive line coach Rod Marinelli and defensive backs coach Jon Hoke. But the shakeup probably won't matter much if linebacker Brian Urlacher, defensive tackle Tommie Harris and Charles Tillman are limited by injuries.
The good news for the Bears is that Urlacher was able to gear his offseason routine toward conditioning rather than rehabilitation, as he did a year ago following neck surgery. Harris remains a bit of a question mark after battling knee and hamstring problems the past few years. His participation in the preseason was limited, and Tillman practiced Monday for the first time since back surgery in July.
An effective Harris draws opponents' attention and takes the pressure off the rest of the line, which in turn helps the defensive backs. Even so, Butkus wouldn't pin the Bears' chances on him.
"When I was watching the Bears that Super Bowl year on TV and when I'm following the set and the camera is following the play," Butkus said, "and there's a fumble by the receiver and Tommie Harris is there recovering a fumble, it's telling me that this guy plays fast. And he's all over the place. I was looking forward to seeing him do that last year, but he was nowhere to be found.