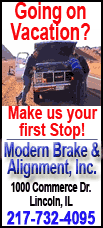 The marketing effort that starts Monday is called "May the Best Car Win" and aims to win back customers leery of GM since it filed for bankruptcy protection earlier this year. The nation's largest automaker needs to improve sales so it can repay billions in government loans and stay in business.
New GM Chairman Edward Whitacre Jr. will appear in the initial burst of ads, telling viewers in his folksy, Texas accent that he too had doubts about the company when he joined this summer. Now, he likes the cars he's seen, and consumers should too. If they don't, they can have their money back.
Running through Nov. 30, General Motors Co. will allow buyers of new GM vehicles to return them, no questions asked, for a full refund within 31 to 60 days.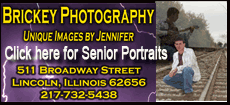 The vehicles must not have more than 4,000 miles on them and the drivers must be current on their payments.
The offer applies to the Detroit company's four remaining brands: Chevrolet, GMAC, Buick and Cadillac. The Pontiac brand, which GM is phasing out, is not eligible. Leased vehicles are also ineligible.
The campaign will also pit GM's four brands directly against foreign competitors, focusing on quality, performance, fuel economy and design.
GM must show that its cars and trucks are better than competitors' offerings, GM Vice Chairman Bob Lutz told reporters on a conference call Thursday.
He said there is a "monumental chasm" between the public's perception of GM's vehicles and the autos in its current lineup. The campaign, which has been planned for months, aims to change that.
Whitacre's appearance in the ads will be short-lived as GM shifts focus away from the corporation, Lutz said.
"We are emancipating the brands and trotting them out in the open," he said, noting that individual campaigns for the brands will share common elements, but the words GM and the company logo will not appear.