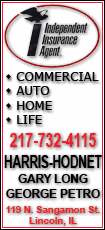 Business Secretary Peter Mandelson announced the move as his department released a long-awaited report on MG Rover's collapse in 2005, which put 6,300 people out of work and left creditors owing 1.3 billion pounds ($2.2 billion).
The businessmen, known as the Phoenix Four, collected millions in pay and pensions from the company before its collapse.
The four responded angrily, saying the report "drips with the hallmarks of this government -- spin, smear and point-blank refusal to take any responsibility for their own actions."
They said the government spent 16 million pounds on the report but only 5 million pounds supporting MG Rover, and they claimed the government killed a possible deal with China's Shanghai Automotive by failing to offer a 100 million pound loan.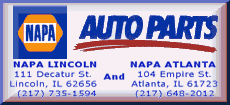 Former Rover executive John Towers, Rover dealer John Edwards, Peter Beale, a board director of Edwards Cars, and Nick Stephenson, an MG Rover director under BMW, bought the company for a token 10 pounds ($16.50) from BMW in 2000.
The report said there was evidence that Beale had given inaccurate and misleading evidence to a Parliamentary committee. The day after the independent inquiry was announced, Beale purchased a software program called Evidence Eliminator.
"It is impossible to determine to what extent (if any) material of significance to our investigation was deleted," the report said. Beale said his intention was to remove personal items from his laptop.
The four and Kevin Howe, who was MG Rover's chief executive until its collapse, took "unreasonably large" rewards of about 9 million pounds each for the five years they were running the company, the report said.
The compensation, the report said, was "out of all proportion to the incomes which they had previously commanded," were out of line with compensation at other companies and "which were not obviously demanded by their qualifications and experience."
"Our remuneration was not the reason for the collapse," the four investors said. "The real reason is the government bungled the last chance to save MG Rover."
The Serious Fraud Office has already reviewed the report, and decided not to launch its own investigation of possible criminal activity.
"It was important to get all the facts into the open so that workers who lost their jobs and creditors who were not paid know the truth," Mandelson said.