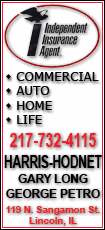 Mack, who is 64, will be succeeded by James Gorman, the head of Morgan Stanley's wealth management business, the bank said Thursday. Gorman, 51, was one of the first executives Mack hired when he returned to the firm in 2005 after being forced out in a power struggle four years earlier.
Robert Kidder, lead director of Morgan Stanley, said in a statement that Mack told the board 18 months ago he wanted to step back from the CEO role when he turns 65 in November.
Gorman has been co-president of Morgan Stanley for two years and was a key player in the firm's retail brokerage business. He previously worked for Merrill Lynch and the consulting group McKinsey & Co.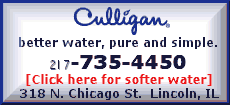 Morgan Stanley's other co-president, Walid A. Chammah, will become chairman of the company's overseas division at the end of the year, and will continue to be based in London.
While Mack has taken criticism in recent months for holding Morgan Stanley to a newly conservative approach to trading, the man known as "Mack the Knife" for his aggressive leadership style led the investment bank through the height of the financial crisis last year even as three of its peers -- Bear Stearns, Lehman Brothers and Merrill Lynch -- either collapsed or were acquired.
"They were able to stay independent, which was no small feat given what was going on in the industry," said Tom Kersting, financial services analyst with Edward Jones.
Lehman went bankrupt last Sept. 15, almost exactly one year ago, becoming the largest bankruptcy in U.S. history and bringing the U.S. financial system precariously close to collapse, prompting a massive intervention from the government.
In the last months of 2008, Mack scrambled to keep Morgan Stanley on steady financial footing. He struck a deal with China's international investment fund to sell a portion of the company for $5 billion, and raised $9 billion in a deal with Japan's Mitsubishi UFJ Financial Group.
In the weeks following the collapse of Lehman and the hurried sale of Merrill Lynch to Bank of America Corp., Mack oversaw Morgan Stanley's transition from an investment bank into a bank holding company, making it eligible for government aid but also bringing tighter regulatory scrutiny. Goldman Sachs, the only other full-fledged investment bank to survive the financial crisis, also became a bank holding company.
Yet as the worst of the crisis has ebbed, Morgan Stanley has continued to post losses -- more than $1.2 billion in the second quarter. Meanwhile Goldman Sachs has regained momentum, earning more than $2.7 billion during the second quarter.
Morgan Stanley's most recent losses reflected big charges from its real estate investments and costs associated with repaying $10 billion in government bailout money.
The criticism from Wall Street referred to what Morgan Stanley had called a more balanced approach to trading, which failed to generate the kind of revenue its earlier risk taking had produced.