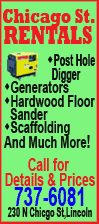 The Wiesbaden-based Federal Statistical Office said wholesale prices fell 8.3 percent in August compared to August 2008. Compared to July 2009, however, prices rose 0.7 percent.
Wholesale prices -- which determine the cost of raw materials for industry -- fell nearly 18 percent for fuels. Prices for metals fell nearly 33 percent compared to August last year. Both fuels and metals saw price increases compared to July 2009.
Food, seed and animal feed wholesale prices all dropped on the year, and were all lower or flat compared with July 2009.
The yearly drop in overall wholesale prices was not as sharp as in July, when they were down nearly 11 percent, or in June, when they were down almost 9 percent.
___
On the Net: