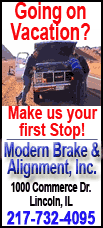 First, he posted a low round. Then, he took the high road.
Sabbatini has not done much on the PGA Tour since he closed with a 64 to win the Byron Nelson Championship in May. In his last eight starts, he has missed the cut four times and has not finished in the top 30.
The spunky South African has been trying to shorten his swing over the last four months and it's just now coming together. Once he got a few putts to fall Thursday at Cog Hill, he had seven birdies for a 5-under 66 to share the lead with Steve Marino.
The low round came two days after Sabbatini was left off the Presidents Cup team when International captain Greg Norman instead chose Adam Scott, who hasn't won in more than a year and is ranked lower than Sabbatini.
Sabbatini is willing to speak his mind on just about every subject, even if that means tweaking Tiger Woods.
This time, he kept relatively quiet.
"If I'd been playing well over the past couple weeks and didn't get picked, I might have something to complain about," Sabbatini said. "But you know what? The situation is such ... I'm here this week. I'm going to focus on this."
Sabbatini was in decent shape to earn a spot on the team until the final week, when Y.E. Yang pulled off a shocker by rallying to beat Woods at the PGA Championship, dropping Sabbatini to No. 11 in the Presidents Cup standings.
Scott has only two top 10s this year -- one in January, one in July -- and narrowly qualified for the FedEx Cup playoffs before he was eliminated after the first round.
Was the Australian, a protege of Norman's, really deserving of a pick?
"I think anyone in this room will admit that on any given stage, Adam is definitely one of the top five players in the world," Sabbatini said. "He does have a wealth of experience. He's a fantastic player. The good news is he will be fresh and ready to go."
His only beef was that Norman never kept in touch.
What disturbed Sabbatini was not hearing from Norman or anyone else during the three weeks after the PGA Championship when the captain makes his two selections.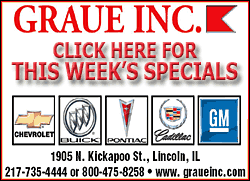 "There was not a single conversation or a single phone call, period," Sabbatini said. "You could say I was a little disappointed."
As for Cog Hill? There was not much disappointment on the golf course in gorgeous sunshine Thursday.
Sabbatini opened with a bogey, put that behind him quickly and finished off his day with a shot into 6 feet for birdie on the 18th hole to set the pace on this public course in the Chicago suburbs.
Marino, who had a share of the 54-hole lead at The Barclays when the playoffs began, also birdied the final hole to join him.
They had a one-shot lead over Bo Van Pelt and Marc Leishman, who only qualified for the third playoff event by making an eagle on his final hole Monday at the TPC Boston.