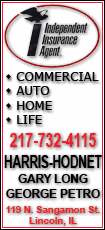 "I have nothing new to report," Raiders coach Tom Cable said following Oakland's night practice. "But in the meantime this was granted to us so we could get ready."
There were reports that the Raiders had sent Seymour a letter demanding he report to Oakland within five days or face a possible suspension, but Cable said he was unaware of any such letter.
"I don't have any knowledge of that right now," Cable said. "I've heard something about that, but I have no knowledge of that right now. It has been nothing more than just trying to get some of these details worked out, that's it."
Joseph was cut by the Raiders on Sunday after the team acquired Seymour from New England in exchange for its first-round draft pick in 2011.
But Seymour remains a no-show four days after the trade and there has been no official comment from either him or his agent, Eugene Parker, as to why.
Trevor Scott, who tied for the Raiders lead in sacks as a rookie in 2008, will likely start at right defensive end against the Chargers if Seymour does not show up.
"It's out of my control, whatever's going to happen is going to happen," Scott said. "So if he does get here, some things are changed or different. I'm not going to let it affect me."
San Diego coach Norv Turner, whose teams travels to Oakland for Monday's season opener, said Seymour could still have an impact in the game if he reports soon.
"He's an outstanding football player," Turner said in a conference call Thursday. "A guy who's that good a football player, I think you find a spot, whether it be as an end pass rushing on third down, whatever those things might be. But certainly, it's hard to fit a guy in and get him going in a short period of time."