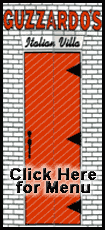 Even those opportunities were limited while Berrian recovered from a hamstring strain suffered in the first preseason game a few days before Favre signed with the Vikings.
Berrian's speed and status as the team's top deep threat naturally makes him one of the biggest beneficiaries of Favre's strong arm, no matter how old or battered it might be. But these guys have got a lot of work to do with Sunday's season opener against the Cleveland Browns looming.
"I think it would be foolish to say that we're on the same page," Favre said, noting a similar experience last year with New York when lead wide receiver Laveranues Coles worked through a quadriceps injury shortly after Favre joined the Jets.
In their first game together, Favre missed Coles on a couple of throws.
"I wasn't really sure where he was going to be, but as the season progressed I got more confident in what he was doing," Favre said. "Bernard is going to run the routes, play the way he's always played. ... I just haven't played with him. It would have been nice to get some work done the last few weeks."
Favre added: "I would say I'm way behind on where I need to be with him."
Berrian didn't argue.
"I have to be at practice to get a rhythm. I haven't been there for a while, so that's the challenge right there," he said.
Bad timing, for sure.
"That's how things work, in mysterious ways. So we'll see how that all plays out," Berrian said.
As Favre has mentioned many times since coming to Minnesota, the synching process is season long. His coach in New York last year, Eric Mangini, said he saw Favre find that rhythm with his receivers quickly.
"The great thing about Brett is he is equal opportunity, and if you're open he is going to throw you the ball," said Mangini, now the coach of the Browns. "I know with Bernard Berrian, he's already an explosive big-play guy. With Brett's arm strength and the things that he can do, that's only going to help someone like him. And I think there's a lot of other players that are really going to benefit from having him around."