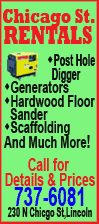 The Rams, 5-27 in 2007-08, have enough to worry about under new coach Steve Spagnuolo without factoring in timing issues in the early going.
There are plenty of other question marks, plenty more holes to fill heading into a situation shaping up as an unlikely quick turnaround.
"We haven't played a game yet, we haven't played a down," Bulger said. "So I don't want to say what we're going to do or make any predictions."
The most telling judge of the regime that preceded Spagnuolo and general manager Billy Devaney -- and hadn't produced a winning record in five seasons -- was the giveaway trade of cornerback Tye Hill, the top pick in 2006, and the release of tight end Joe Klopfenstein, the second-rounder of '06, on the same day late last month.
Cornerback Ron Bartell, who got a new contract in the offseason, pointed out he could have bolted.
"I'm not worried about what everybody else thinks or what the expectations are," Bartell said. "I had options to go other places, but I'm happy and I think we have the makings of a good team."
Because of a lack of depth, several starters are likely to be called up to help out on special teams, where the Rams will attempt to level the playing field. Punter Donnie Jones and kicker Josh Brown are among the top at their positions in the NFL.
Experience is so thin that Spagnuolo will name weekly captains instead of anointing players for the year.
The new braintrust is building from the ground up, with its two most significant moves of the offseason upgrading the offensive line. Center Jason Brown was the Rams' biggest free-agent pickup and top pick Jason Smith represents an instant upgrade at right tackle, although Spagnuolo didn't confirm he'd start the opener until Wednesday.
The Rams have switched to a West Coast offense that lessens the potential for further injury to the 32-year-old Bulger. Ideally, the oft-injured quarterback will be a facilitator for an attack that'll be centered around bruising running back Steven Jackson.
Jackson is coming off a fourth straight 1,000-yard season despite missing a month with injuries. He'll need another one given the Rams' shortage of top-level skill position players.
Donnie Avery caught 53 passes with three touchdowns as a rookie last year and can stretch the field, but the other three wide receivers are unknowns who combined for 24 receptions in 2008 and none of them has more than two years' experience. Tight end Randy McMichael caught only four passes before going on injured reserve with a foot injury.
"The only way you get experience is if you play, I guess," said Keenan Burton, a fourth-rounder last year who had 13 catches with one start. "I guess they're definitely trying to see what we can do and we just have to step up to the challenge."
The defense was opportunistic in the preseason, producing 11 takeaways. Safety O.J. Atogwe has a nose for the ball with his combination of 16 interceptions and 16 forced fumbles leading the NFL the last three seasons.