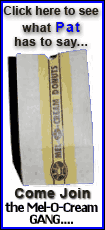 So why are the Patriots still one of the NFL's leading title contenders?
Tom Brady and Bill Belichick are back.
One of the best quarterbacks and one of the best coaches of all time will lead the Patriots -- presuming Brady stays healthy -- with some extra drive after the team missed the playoffs for the first time in six years.
"We have plenty of motivation," Brady said. "We finished 11-5 last year and didn't make the playoffs and didn't win the division."
Of course, Brady played only the first half of the first quarter of the first game. That's when his season ended with torn ligaments in his left knee when he was hit by Kansas City's Bernard Pollard.
Since then, he went through surgeries, a long rehab, a demanding training camp and exhibition games in which he absorbed hard hits. The knee, protected by a brace, held up. He even threw well in practice after suffering a sore right shoulder when he was tackled in the third exhibition game.
There still may be some rust to shake off, but guard Logan Mankins expects Brady to sidestep pass rushers like he used to.
"Tom's not going to outrun anyone," Mankins said, "so if it's just for a few steps he's pretty mobile."
The veteran offense has returning starters at all five line spots and is deep at running back with Sammy Morris, Laurence Maroney, Kevin Faulk, Fred Taylor and BenJarvus Green-Ellis. It has Randy Moss and Wes Welker at wide receiver with Joey Galloway backing them up.
"Tom's an outstanding player for us. I think we all know that," Belichick said. "Great players make players around them better, not just by what they do but by their ability to create opportunities for their teammates."
The same could be said of Belichick.
He's willing to cast aside some of the franchise's top players if he thinks that provides a better chance to win. Bruschi was dropped to a backup role in training camp and Seymour was traded to Oakland after five Pro Bowl appearances.
Belichick's 116 victories in nine seasons with the Patriots are already more than any coach had in his first 10 years with a team, including the postseason.
But now he must integrate 20 new players into his 53-man roster.
"I think our young players have worked hard. I think they're going to improve," Belichick said.
His biggest challenge will come on defense, his area of greatest expertise.
He no longer can rely on the hard hits of Harrison, the line play of Seymour and the leadership of Bruschi and Vrabel.
"Every team has change and I think because we've had some pretty good success here ... people recognize those names and those faces because they were part of the winning," Brady said, "but guys get older and guys move on."
And others assume leadership roles.
"I don't think it's something that we necessarily as coaches say, 'Well, we're going to make this guy a leader'. They just become that," defensive coordinator Dean Pees said. "Hopefully, we picked enough of those guys, and I believe we have, that they'll take over that responsibility."
Jerod Mayo is one of them.
The inside linebacker taken with the 10th pick in last year's draft was the Defensive Rookie of the Year. He already is calling plays and mentoring the rookies, including second-round draft picks Pat Chung, a safety, and Darius Butler, a cornerback.