National Preparedness Month: Gov. Quinn encourages Illinois citizens to prepare for disasters
IEMA hosts statewide conference, launches Facebook page with video clips, posts daily preparedness tips during September

Send a link to a friend
[September 11, 2009] CHICAGO -- As part of National Preparedness Month during September, Gov. Pat Quinn encourages people throughout Illinois to become better prepared for emergencies. The governor also sent a message to state employees urging them to set aside a few moments this month to ensure the safety of their families during disasters.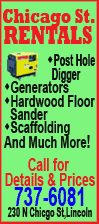 National Preparedness Month is a nationwide campaign focused on encouraging Americans to take simple steps to prepare for emergencies in their homes, businesses and communities.

"Just a few minutes today spent on preparedness could ensure your family's safety when disaster strikes," the governor said. "While we never know when an emergency will arise, being prepared can help us better handle the challenges of any type of disaster."

Quinn noted that developing a family communications plan and an emergency supply kit are keys to personal preparedness. A family communications plan should include agreed-upon meeting places for family members after a disaster, as well as emergency contact information. An emergency supply kit, with items such as water, nonperishable food, a weather radio and flashlight, can help a family stay safe and healthy during tornadoes, ice storms and other major disasters.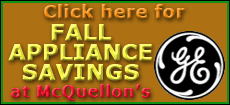 As part of the state's National Preparedness Month campaign, the Illinois Emergency Management Agency launched a new Ready Illinois Facebook page and will be posting daily preparedness tips throughout September. IEMA will also post a series of video clips on a variety of topics on the Ready Illinois Facebook page and YouTube during National Preparedness Month.
Another highlight of National Preparedness Month was IEMA's statewide emergency management conference for more than 1,000 responders from emergency management, law enforcement, fire services, public health, volunteer organizations and other groups. The conference was Tuesday through Thursday in Springfield. In addition to nationally recognized speakers on a variety of response topics, IEMA showcased more than 20 items of response equipment purchased by the Illinois Terrorism Task Force with federal homeland security grants. The equipment on display at the conference represented identical items that have been staged throughout the state to bolster local and regional response capabilities.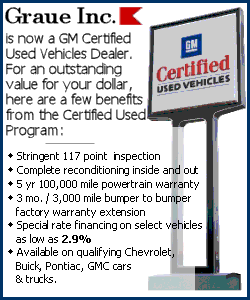 IEMA also maintains the state's Ready Illinois Web site, Ready.Illinois.gov, a one-stop resource for detailed information about what to do before, during and after disasters. The Ready Illinois site is also used during disasters to post current information for people directly affected by the incident, such as shelter locations, road closures and safety information.
"We're very excited to add Facebook and YouTube as new avenues for getting the personal preparedness message to people in Illinois," said IEMA Director Andrew Velasquez III. "As we saw following Hurricane Katrina, a large-scale disaster could force people to fend for themselves for several hours, if not several days. Being prepared before disaster strikes could truly make a life-or-death difference."
For more details on how to prepare a family communications plan, assemble an emergency supply kit and other preparedness activities, visit http://ready.illinois.gov/.
[Text from file received]