Megan Kissel Fall Soccer League dedication ceremony

Send a link to a friend
[September 11, 2009] The Megan Kissel Fall Soccer League is set to kick off Sept. 26 from 2 to 3:30 p.m. at the Lincoln Developmental Center on State Street with a soccer clinic for players and coaches. There will be a short dedication ceremony from 2 to 2:15 honoring Megan Kissel. The ceremony will feature the Kissel family, and Keith Ray will provide an encouraging message and prayer. The soccer clinic will begin promptly after the ceremony.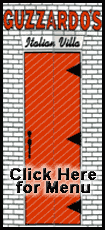 The Kissel family chose the YMCA to receive memorials from the community because of Megan's love for the sports and other programs the Y provided for her to enjoy with her family. New soccer equipment and nets have been purchased with the memorials received. Also, the memorials have provided many families in financial need the ability to participate in fall soccer through the YMCA Scholarship Program. The YMCA and the recipients of scholarships thank the Kissel family and all contributors in memory of Megan.

The soccer clinic will be directed by LCHS head soccer coach Tim Stuckey, his soccer players and YMCA sports director Michael Lennen. They have teamed together to give the children the skills needed to compete, and the YMCA volunteer coaches have the know-how to provide fun, safe, age-appropriate soccer practices and matches. Every practice will have lessons in the YMCA's four core values: caring, honesty, respect and responsibility. The ultimate goal is to present a high-quality soccer program to the community.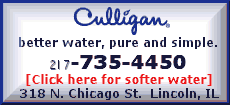 The public is invited to come for this special occasion on Sept. 26, beginning at 2 p.m., at LDC. Concessions will be provided.
For more information, contact Michael Lennen at the YMCA.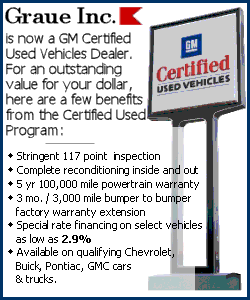 Megan Kissel Fall Soccer League dedication ceremony
Saturday, Sept. 26
Lincoln Developmental Center, 861 State St.
Timeline of events:
2 p.m. -- Welcome by Michael Lennen and Jan Schacht
2:03 p.m. -- Introduction of Kissel family by Michael Lennen and Jan Schacht
2:05 p.m. -- Prayer by Dr. Keith Ray, president of Lincoln Christian University
2:07 p.m. -- Moment of silence
2:08 p.m. -- Kissel family presentation
2:15 p.m. -- Clinic for players and coaches begins, led by Michael Lennen and Tim Stuckey
3:30 p.m. -- Clinic ends
[Text from file received from Michael Lennen, sports and aquatics director, Lincoln Area YMCA]