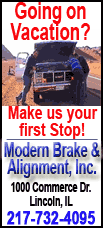 In exchange for the infusion, the person said the world's biggest airline operator could get a stake in Japan Airlines, an expanded presence in Japan and coveted access to the closest airport to the Tokyo business center.
The talks between the two carriers were in their preliminary stage, and it was unclear what form a partnership between Delta and Japan Airlines might take, said the person, who asked not to be identified by name because of the sensitivity of the discussions.
"There's definite interest on both sides," the person said.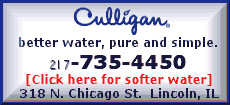 Delta subsidiary Northwest Airlines has a history with Japan Airlines, having handled flight operations for the Japanese carrier in the early 1950s, according to JAL's Web site.
A Delta spokesman declined to comment. JAL spokesman Satoru Tanaka said the airline was considering various tie-ups with a wide variety of potential partners but nothing had been decided.
Japan Airlines already has a codeshare agreement with American Airlines as part of its participation in the oneworld alliance. Delta's SkyTeam alliance currently doesn't have a Japanese partner. An American spokesman declined to speculate on how a Delta-Japan Airlines deal might impact American's relationship with Japan Airlines.
"We would not routinely comment on the media rumors and speculation involving one of our oneworld partners," American spokesman Tim Smith said. "We obviously would note that JAL has been a very good partner for both American and oneworld."
Among U.S. carriers, Atlanta-based Delta has a relatively large Japan presence by virtue of its acquisition last year of Northwest, but its market share there is still dwarfed by that of Japanese carriers. In the Tokyo market, Delta operates from Narita Airport, the main international airport.
Delta has not been allowed to serve Haneda Airport, a mostly domestic airport that is much closer to the center of Tokyo. The U.S. and Japanese governments have been in talks about air service between the countries, though it is unclear how those talks will turn out.
A key benefit for Japan Airlines, Asia's biggest airline group, to a deal with Delta would be money.
Hit by plummeting demand in a slumping global economy and swine flu fears, JAL incurred its biggest-ever quarterly net loss of 99 billion yen ($1 billion) in the three months to June.
The airline has forecast a net loss of 63 billion yen for the current fiscal year to March 2010. As part of restructuring, JAL plans to cut the number of flights and slash costs by 53 billion yen during the current fiscal year and another 100 billion yen in the next fiscal year.