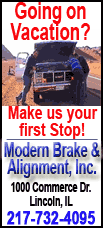 Jeter broke the New York Yankees' hit record held by Lou Gehrig for more than seven decades when he singled to right in the third inning Friday night. His opposite-field grounder against Baltimore gave Jeter 2,722 hits, one more than Gehrig, whose Hall of Fame career was cut short by illness in 1939.
"Being a former captain and what he stood for, when you mention his name to any baseball fan around the country it means a lot," Jeter said. "I think passing him makes it stand out that much more."
Now, No. 2 in Yankees pinstripes is number one in the record book for baseball's most storied franchise.
"The whole experience has been overwhelming," Jeter said. "This is more than I could've imagined."
His record-breaking hit was remarkably similar to the one that tied Gehrig on Wednesday night, a sharp grounder inside the first-base line. After this one, Yankees players poured out of the dugout and engulfed Jeter at first base with hugs and pats on the back.
"I didn't know that they were going to do that, so that sort of caught me off-guard," Jeter said. "It's a special moment for me, it's a special moment for the organization. To get an opportunity to share it with my teammates was a lot of fun."
Jeter spread his arms wide after rounding first base and gave an emphatic clap as he headed back to the bag.
Rain-drenched fans, many wearing bright ponchos, roared during an ovation that lasted about 3 minutes. Jeter twice waved his helmet to the crowd of 46,771 -- just as he did after tying the record. Fans chanted his name and the ball was taken out of play as a souvenir.
"For those who say today's game can't produce legendary players, I have two words: Derek Jeter. Game in and game out he just produces," Yankees owner George Steinbrenner said in a statement. "As historic and significant as becoming the Yankees' all-time hit leader is, the accomplishment is all the more impressive because Derek is one of the finest young men playing the game today.
"That combination of character and athletic ability is something he shares with the previous record holder, Lou Gehrig," the statement said.
When his grounder skimmed past diving first baseman Luke Scott, Jeter's parents raised their arms in excitement. Joining them in an upstairs box filled with family and friends were his sister and steady girlfriend, actress Minka Kelly.
The captain kept right on going, too, with an RBI single in the fourth. He left the game after a 67-minute rain delay in the top of the seventh when manager Joe Girardi pulled most of his starters with the Yankees trailing by six runs. Baltimore went on to a 10-4 victory.
"I didn't expect that many people to be out there after the rain delay considering how hard it was raining when we started the game," Jeter said. "But the fans were incredible. It says a lot about how they feel about their team and more importantly how they feel about the history of their team. I appreciate each and every one that was there."