Stringer, the first coach to lead three different teams to the Final Four, still couldn't believe a coal miner's daughter had made it, calling it the "most unusual, unexpected thing in the world."
She thanked her players -"basketball daughters" -- and praised her 2007 Rutgers team for the class and dignity it showed after the racially insensitive comments made by Don Imus.
"I know that I stand here on the shoulders of so many," Stringer said.
Sloan also thanked his players, his former coaches from high school to the NBA, and late Utah owner Larry Miller for sticking with him even during the team's bad years.
"Loyalty is the No. 1 reason I'm still coaching the Jazz," Sloan said.
Most of the attention was on Jordan, the five-time NBA MVP, but the others in the class are some of the most accomplished in the sport. Stockton is the career leader in assists and steals, Robinson won an MVP trophy and two titles in San Antonio, and Sloan is the only coach to win 1,000 games with one team.
"Unique, unique competitors," Stockton said during the morning press conference.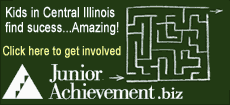 Fiery ones, too. Sloan, Stockton's longtime coach, told two different tales of fights he was in as a hard-nosed player for Chicago.
Jordan remembered scoring around 20 points in a row late in a game to pull out a win, which was followed by a conversation with Bulls assistant Tex Winter.
"Tex reminded me that there's no 'I' in team," Jordan said. "And I looked back at Tex, I said, 'There's 'I' in win.' So whichever way you want it."
Jordan and Robinson were All-American college players who entered the NBA with high expectations. Sloan acknowledged he wasn't so sure about Stockton at first -- and turns out, neither was Stockton.
"I thought they'd figure me out pretty quickly. I thought the Jazz would figure out that they'd made a mistake, so first paycheck I saved every cent," Stockton said. "I was pretty sure I was a one-year-and-out guy."
Not Jordan -- who still might not be done.
"One day you might look up and see me playing a game at 50," he said. "Don't laugh. Never say never, because limits, like fears, are often just an illusion."