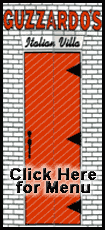 Now the Buffaloes have to find a way to keep their season from flying apart after starting off coach Dan Hawkins' fourth season with two discouraging losses in less than a week.
Colorado (0-2) gave up big play after big play against Toledo (1-1) which averaged nearly 10 yards per play and amassed 624 yards in Toledo's 54-38 win over the Buffaloes on Friday night.
The tired-looking Buffs were pushed around by archrival Colorado State just five days earlier in a 23-17 loss on Sunday that was capped by the indignity of Rams fans storming Folsom Field.
Hawkins exhaled deeply afterward when asked about what was wrong with his defense.
"Too many big plays for sure," he said.
Opelt threw a 70-yard touchdown pass in the first quarter and scampered 61 yards early in the fourth to thwart a late Colorado rally and put the Rockets up by 20.
"I didn't know I could still run like that," Opelt said. "I got out in the open field and it shocked me a little bit."
Opelt took apart Colorado's defense through the air and on the ground, throwing four touchdown passes and running for two more. He rolled up 428 yards of offense, nearly outgaining the Buffaloes (451 yards) on his own.
Hawkins, who had to answer critics earlier in the week about his decision to start his son, Cody, at quarterback, is sure to hear more questions now.
He's 13-26 in his fourth season with Colorado. Weeks after the Buffaloes fell to Nebraska to miss becoming bowl eligible in the finale last season, Hawkins predicted "10 wins and no excuses" for 2009. He said it wasn't a prediction.
"I can't control what people think," he said. "I know that we're doing things right."
Hawkins said he's not worried about his team's focus going forward.
"It's real easy to be a critic. It's real easy to be a quitter."
Buffs receiver Scotty McKnight said it was a somber locker room afterward, but he insisted that no one's giving up on the season or their coach.
"Everyone on the team believes in Coach Hawkins," he said. "We're going to get this turned around."