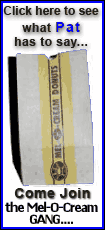 Albert Pujols had a forgettable game for St. Louis, committing two fielding errors at first base while going 0 for 4 with two strikeouts and no balls out of the infield against the 23-year-old right-hander. The NL Central leaders lost for the first time in 17 games on a day when the second-place Cubs also won, shaving their formidable lead to 10 1/2 games.
Jurrjens (11-10) allowed six hits while striking out seven with one walk, matching his career best for innings and helping end Joel Pineiro's eight-game winning streak dating to July 3. The Cardinals were 3 for 10 with runners in scoring position against Jurrjens, yet came up empty.
Jurrgens had been 0-2 in his last three starts despite a 2.49 ERA while working at least seven innings in all three games because the Braves lost 3-1, 3-2 and 2-1 in 12 innings. Rafael Soriano worked the ninth for his 23rd save in 27 chances.
Pineiro (14-10) had been 8-0 with a 3.09 ERA in 12 starts since his last loss since June 28 against the Twins. He allowed one run on five hits in seven innings while benefiting from double play balls to end the second, third and fourth, striking out seven and walking two.
Pujols pulled his foot off the bag on Omar Infante's run-scoring groundout in the second for his first error. His second error came two at-bats later when he flubbed a barehand stop on Jurrjens' roller down the line leading off the third.
The Cardinals had a tough luck sixth after Pujols reached on third baseman Martin Prado's fielding error and Matt Holliday was hit by a pitch to start the inning. Pujols was struck by Ludwick's grounder while attempting to shield Escobar's view of the ball at shortstop for the first out, Holliday was out on a close play at the plate on Church's 10th assist of the season and Prado made a diving stop on Mark DeRosa's smash then made the throw for the third out.