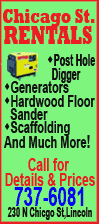 That's according to a Chicago Sun-Times investigation. The newspaper looked at the pension money paid to former government workers, including politicians, judges and school administrators.

The Sun-Times found that a few of those retirees have topped $2 million in pension payments, and five have gotten more than $3 million each.

The newspaper analyzed data obtained from the 17 largest retirement plans for government workers in Chicago, Cook County and the state of Illinois. Those plans cover more than 374,000 retired workers or their survivors.

The Sun-Times found that more than 14,000 retirees have pensions that pay them more than their final salaries.

Copyright 2009 The Associated Press. All rights reserved. This material may not be published, broadcast, rewritten or redistributed.