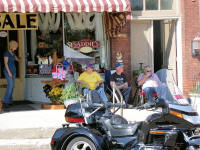 A good spot outside on a perfect day.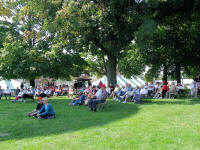 Citizens listened to the first concert in the new band shell, by the Vintage Brass Band.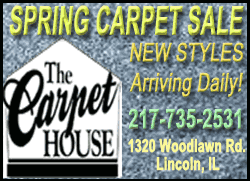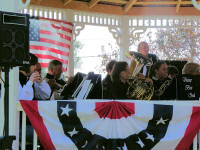 The band played on with Civil War-era music.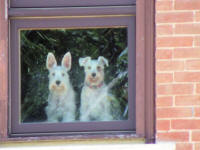 See, I told you. They put the porta-potty right over our favorite spot.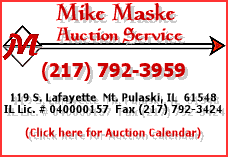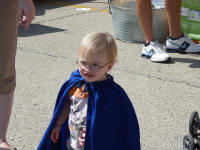 Every festival needs a caped crusader.
I'm just going to sit here looking good.