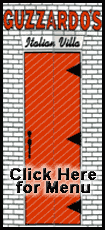 Even more -- 80 percent -- rate the condition of the economy as poor and a majority worry about their own ability to make ends meet. The pessimistic outlook sets the stage for President Barack Obama as he attempts to portray the financial sector as increasingly confident and stable and presses Congress to act on new banking regulations.
The public sentiment also poses a challenge to central elements of Obama's governing agenda. Half of those surveyed said deficit reduction should be a national priority over increased spending on health care, education or alternative energy.
"I know a lot of people who don't have health care and really can't afford it," said Judy Purkey, a 57-year-old grandmother from Morristown, Tenn., who has raised four grandchildren and is living on disability payments. But she added: "The economy is so bad. You've heard the expression getting blood out of a turnip? -- Well, that's what's going on."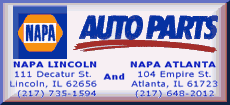 The president, in a CBS interview that aired Sunday on "60 Minutes," acknowledged the public's quandary.
"This is a very difficult economic environment. People are feeling anxious," he said. "And I think it is absolutely fair to say that people started feeling some sticker shock."
Still, Obama generally avoided public blame for the recession or the condition of the banking sector.
Only one out of five surveyed said Obama bore responsibility for the recession; 54 percent blamed former President George W. Bush and 19 percent blamed former President Bill Clinton.
Financial institutions, however, bore the brunt of the criticism -- 79 percent of those surveyed said banks and lenders that made risky loans deserve quite a bit of the blame. Sixty-eight percent held the federal government responsible for not adequately regulating banks and 65 percent blamed borrowers who could not afford to repay loans.
In a glimmer of good news for the administration, 17 percent of those surveyed said the government's massive economic stimulus has improved the economy, a 10 percentage point increase over July. Nearly six out of 10, however, said they are not confident that $787 billion that Congress approved to lower taxes and inject spending into the economy will do any good.
The White House has been promoting the stimulus package as a job creator and job saver that has helped keep unemployment from rising above its current 9.7 percent level -- the highest since 1983.
Michael Painter, a 38-year-old unemployed plumber from Orlando, Fla., said that while he believed that spending package would ultimately stimulate the economy, it had yet to help him or his laid-off wife and teenage daughter.
He said he approved of Obama's job performance so far, but not Congress'. "The people in Congress need to quit bickering about party issues and start worrying about people issues."