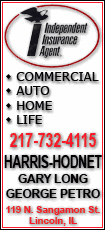 Benchmark crude for October delivery was down 77 cents at $68.52 a barrel at late afternoon Singapore time in electronic trading on the New York Mercantile Exchange. On Friday, the contract tumbled $2.65 to settle at $69.29.
Oil prices have fallen about $4 in the last two trading days as the dollar rebounded off its lows of the year last week. Oil is priced in dollars so it becomes more expensive when the U.S. currency gains.
The euro fell Monday in Asian trade to $1.4539 from $1.4597 on Friday and the dollar rose to 90.78 yen.
Oil traders are also eyeing stock markets for an overall read on investor confidence. Most Asian indexes fell Monday.
"Oil's being driven down by the dollar and weakness in Asian stocks," said Victor Shum, an energy analyst with consultancy Purvin & Gertz in Singapore. "There are also worries about oil demand."
Crude has traded between $65 and $75 for the last few months as investors mull weak consumer demand amid a global economic recovery.
Shum said oil will likely remain in that range until there is a strong new catalyst.