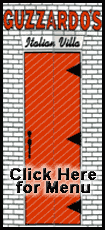 Overseas markets also fell sharply Monday on concern about unrest between two of the world's largest economies.
Late Friday, the U.S. administration imposed trade penalties on tires coming into the country from China. The Chinese government quickly condemned the move, calling it protectionist and a violation of global trade rules.
Dow Jones industrial average futures are down 59, or 0.6 percent, at 9,533. Standard & Poor's 500 index futures are down 7.60, or 0.7 percent, at 1,029.70, while Nasdaq 100 index futures are down 16.50, or 1 percent, at 1,667.00.