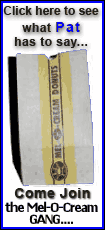 The number of loans for house purchases rose 24 percent from June to 56,000, and the value rose 27 percent to 7.5 billion pounds ($12.4 billion), the council said. The value of home purchase loans in July was 6 percent higher than a year earlier, the first monthly year-on-year increase in two years.
Loans for refinancing (remortgaging) were worth 4.7 billion pounds, up 12 percent from June but 61 percent below a year ago.
Total gross lending, including equity withdrawal loans and buy-to-rent mortgages, was 14.5 billion, or 42 percent below a year ago.
"It's tempting to call the turn in the mortgage market at this point, and there is certainly concrete evidence that lending for house purchase is increasing," said CML economist Paul Samter.
"But there are still constraints affecting the lending industry's capacity to fund increased lending, as well as less consumer motivation to remortgage for the time being. The overall lending picture is likely to stay relatively subdued for some time, especially as the wider economy is far from robust as yet."
___
On the Net: http://www.cml.org.uk/