Hayden Allan, a party press officer, said the Conservative Treasury team was considering a privatization program similar to the British Gas campaign in the 1980s, when a large chunk of the company was sold off to individuals as opposed to financial institutions.
However, he said this was only one option on the table and that it was "too early to say what we'd do."
A general election has to be called by Prime Minister Gordon Brown by next June.
The British Gas privatization was hailed as a great success at the time, tripling the number of British shareholders and raising much-needed capital for the Conservative government then in office.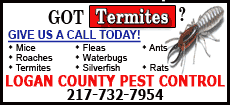 Any government would have to ensure a good return on its holdings in Lloyds and Royal Bank, which were saved from possible collapse last autumn when the British government splashed out around 37 billion pounds ($61 billion) to keep them afloat. In return for its cash injections, the government took a 43 percent stake in Lloyds and more than 70 percent in Royal Bank of Scotland.
RBS shares have only recently risen past the average level paid by the government, but Lloyds shares are still languishing despite the recent banking sector rally.
The eventual size of the state holdings could rise further still with the details of the pending toxic asset protection scheme yet to be confirmed. The banks are looking to insure the unsellable assets on their balance sheets with the government, but this could see taxpayers take an even bigger stake.
Britain's finance minister Alistair Darling has already said he will hold on to the stock for as long as necessary to get a good return for taxpayers, and has suggested that any share sale would be staged over a number of years.
It is thought that another nationalized bank, Northern Rock, may be among the first to go back into private hands, with suitors understood to be lining up to buy its branches and savings business.