"I constantly felt that conflict of going faster than I should," said Flaherty, 40, of Mashpee, who gave up his practice after four years for a hospital post. "Everyone knows if you want to make a decent living, become a specialist; if you want to be banging your head, go into primary care."
Among the many hurdles facing President Barack Obama's plan to revamp the nation's health care system is a shortage of primary care physicians -- those legions of overworked doctors who provide the front line of medical care for both the sick and those hoping to stay healthy.
As Massachusetts' experience shows, extending health care to 50 million uninsured Americans will only further stress the system and could force many of those newly insured back into costly emergency rooms for routine care if they can't find a primary care doctor, health care observers said.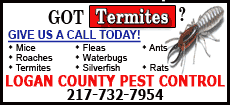 Massachusetts, home of the nation's most ambitious health care law, has seen the need for primary care doctors shoot up with the addition of 428,000 people to the ranks of the insured under a 2006 law that mandates health care for nearly all residents.
To keep up with the demand for primary care doctors, the country will need to add another 40,000 to the existing 100,000 doctors over the next decade or face a soaring backlog, according to Dr. Ted Epperly, president of the Kansas-based American Academy of Family Physicians.
"It's like giving everyone free bus passes, but there are only two buses," he said.
The need for more primary care doctors comes as the country's shortage of all doctors is expected to worsen, according to a study by the Association of American Medical Colleges, which found the rate of first-year enrollees in U.S. medical schools has declined steadily since 1980.
If current patterns persist, the study shows the country will have about 159,000 fewer doctors than it needs by 2025.
A raft of ideas has been proposed to ease that pressure -- from boosting loan repayment programs for medical students studying primary care to narrowing the salary gap between primary care doctors and specialists like brain surgeons and cardiologists.
All the efforts have a single objective -- increasing the number of primary care doctors to give them spend more time with the patients who need them the most.
As part of his health care overhaul, Obama has stressed the need to "elevate the profile of family care physicians and nurses as opposed to just the specialists who are typically going to make more money."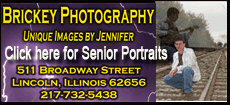 Obama has said that more insured Americans will require both an increase in primary care doctors and a team approach to care.
"If you look at what's happening in some states, like Massachusetts, where they tried to create a universal system -- and they haven't quite gotten there yet -- they have had a problem with an overload of patients," he said in July.
He even chose as his pick for U.S. surgeon general Dr. Regina Benjamin, who has made her name delivering primary care to poor and immigrant communities in Alabama. Benjamin also worked in the National Health Service Corps, a program that helps young doctors pay off medical school loans by serving in poorer communities.
In a 2008 survey of physicians, the Massachusetts Medical Society found the average wait time to see an adult primary care doctor was 50 days, with some doctors reporting wait times for new patients of up to 100 days. That's compared to 2005, before the law was signed, when the average wait was 47 days and the longest was 87 days.
The society also found a drop in the number of primary care doctors accepting new patients. In 2008, 42 percent had closed their practice to new patients compared with 33 percent in 2004, before the law was signed.