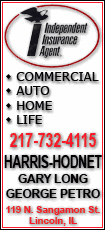 "I had a blast," Favre said after helping the Vikings beat the Cleveland Browns 34-20 on Sunday. "It wasn't a 400-yard passing game, but it doesn't have to be. As long as we win, that's what it's all about."
At New Orleans, Drew Brees had a record-tying performance for the Saints, and still wasn't satisfied. He tied a team record with six touchdown passes and threw for 358 yards in a 45-27 victory that extended the Detroit Lions' regular-season losing streak to 18.
"Unfortunately, you always think about the ones that got away," said Brees, who shares a franchise mark set by Billy Kilmer in 1969. "There was probably one or two more that we left out there. That's what keeps you coming back."
At Cleveland, Favre threw a 6-yard touchdown pass to rookie Percy Harvin, and Adrian Peterson scored three touchdowns. Making his 270th consecutive start after a will-he-or-won't-he flirtation that dominated NFL headlines this summer after a season with the Jets, the 39-year-old Favre showed he can still fire the football with authority -- and hasn't lost his boyish love for the game.
After hooking up with Harvin, Favre sprinted into the end zone and tackled the young wide receiver.
"I thought we were going to bump chests or something," Harvin said. "He wasn't slowing down. I took it and we fell to the ground. It was a great feeling."
Peterson scored on a pair of 1-yard plunges and capped his day with an electrifying 64-yarder. Peterson, held to 25 yards in the first half, finished with 180 on 25 carries.
Favre was 14 of 21 for 110 yards and appeared to be fully recovered from offseason surgery to repair a torn biceps tendon.
"For him to be that old -- he's got a daughter my age -- and still has a love for the game, going to meetings and all that stuff," Harvin said. "He's by himself."
Two of Brees' TD passes went to Jeremy Shockey, who hadn't scored since being traded from the New York Giants to New Orleans last season. Mike Bell rushed for a career-high 143 yards.
No. 1 overall draft pick Matthew Stafford was 16 of 37 for 205 yards with three interceptions. He led two touchdown drives, capping one with his first NFL score on a short keeper. Lions safety Louis Delmas also returned a fumble for a 65-yard touchdown.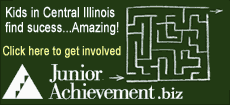 Detroit is still eight losses off the NFL record of 26 straight defeats by Tampa Bay in 1976-77.
"Good gracious. What wouldn't disappoint me?" new Detroit coach Jim Schwartz said. "Points allowed, third-down defense, red zone defense, rushing," he said. "There's no silver lining in that performance."
Broncos 12, Bengals 7
At Cincinnati, Brandon Stokley caught a tipped pass and outran the Bengals' shocked defenders for an 87-yard touchdown with 11 seconds left.
After Cedric Benson's 1-yard run put Cincinnati ahead 7-6 with 38 seconds left, Kyle Orton threw a desperate pass into a crowd at the sideline, hoping Brandon Marshall would somehow come down with it.
Marshall never got close. Cornerback Leon Hall batted the ball in the air, and the carom went right into the arms of Stokley, who was behind the defense and had a clear path to the end zone. He ran sideways for a few steps to eat up time before finally stepping into the end zone.
Eagles 38, Panthers 10
At Charlotte, N.C., Donovan McNabb limped to the locker room with a cracked rib, but it was a dominant performance by the Eagles thanks to Jake Delhomme's five turnovers.
Victor Abiamiri picked up Delhomme's fumble, caused by Trent Cole's sack, and plunged 2 yards for the go-ahead touchdown on the first play of the second quarter. Moments later, DeSean Jackson returned a punt 85 yards for a score, the second longest in franchise history.
With suspended Michael Vick watching from a luxury suite, Kevin Kolb finished the game at quarterback.
Jets 24, Texans 7
At Houston, Mark Sanchez, the fifth overall pick, threw for 272 yards and a touchdown in his NFL debut, Thomas Jones scored twice, and the Jets shut down the Texans' high-powered offense.
It was easy to see Rex Ryan's stamp on this defense in his first game as Jets head coach after leading Baltimore's stingy unit for the past several years. The Texans were outgained 462-183, Steve Slaton was held to 17 yards rushing and Andre Johnson had 35 yards receiving.
Matt Schaub struggled, too, completing 18 of 33 passes for 166 yards with no touchdowns and an interception.
Giants 23, Redskins 17
At East Rutherford, N.J., Eli Manning threw a 30-yard touchdown pass to Mario Manningham, and defensive end Osi Umenyiora ran back a fumble 37 yards in his return from a knee injury.
Lawrence Tynes added three field goals, including a 45-yarder in the fourth quarter set up by an offside penalty by Redskins $100 million defensive tackle Albert Haynesworth, who had an average game in his Washington debut.
New York lost top draft pick receiver Hakeem Nicks with a sprained left foot and running back Danny Ware with a dislocated left elbow.
Packers 21, Bears 15
At Green Bay, Wis., Aaron Rodgers brought the Packers back late in the fourth quarter, heaving a 50-yard touchdown pass to Greg Jennings with 1:11 remaining.
Facing third-and-1 at the 50 yard line, Rodgers faked play action and heaved a rainbow of a throw deep to Jennings, who ran in for the go-ahead score. Rodgers found Jennings again for a 2-point conversion.
Rodgers finished 17 of 28 for 184 yards, and his big throw ruined the debut of Bears quarterback Jay Cutler, who had a career-worst four interceptions.