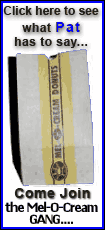 The Seattle Mariners' right fielder set the mark with an infield single in the second inning of the nightcap of doubleheader against the Texas Rangers. In his second at-bat of the game, Suzuki beat out a slow roller to shortstop Elvis Andrus to break a tie with Willie Keeler, who did it for eight consecutive seasons (1894-1901).
Suzuki received a standing ovation from the sparse crowd, stepping off first base and doffing his batting helmet to thank the fans.
In the first game, Suzuki went 1 for 4 with an RBI double into the left-field corner in the third to come within one of the record.