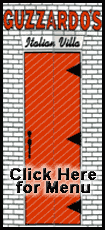 Andres Blanco had three hits and two RBIs for the Cubs, who won the season series 10-5. They are 41-25 against NL Central opponents, 32-43 in games outside the division.
The Reds were officially eliminated from the NL Central race. They were 26-20 and 1 1/2 games out of first place on May 28 but are 38-58 since and have fallen 19 1/2 behind St. Louis. The Reds took the Central title in 1995, the first year of three-division play, but haven't won it since.
Lilly (12-8) allowed six hits, walked two and struck out seven in winning his seventh consecutive home decision. The Reds had runners in scoring position in five of his six innings, but he worked out of trouble each time.
The left-hander has 44 victories since joining the Cubs before the 2007 season, the most of any NL pitcher during that span. Lilly is 8-1 with a 1.60 ERA in 12 starts at Wrigley Field this season and has a 1.37 ERA since coming off the disabled list on Aug. 17.
Cincinnati avoided being shut out on Drew Stubbs' two-run, ninth-inning single off John Grabow.
Homer Bailey (5-5) allowed three runs on nine hits in 5 1-3 innings, losing after a four-start stretch in which he went 3-0 with a 1.67 ERA.
All the runs against him came in the fourth. Lee and Aramis Ramirez opened the inning with singles. After Micah Hoffpauir walked and Jeff Baker struck out, Koyie Hill lined an RBI single. Blanco followed with a soft single to right, scoring Ramirez and Hoffpauir.
The hits by Lee, Hill and Blanco all came on 0-2 pitches.
Lee made it 4-0 with a homer off Jared Burton in the seventh, his 32nd of the season. In 100 games since May 16, Lee is batting .330 with 29 home runs and 82 RBIs.