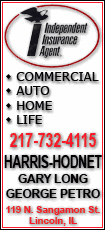 Button, of course, would say it's still way too early to hand him the championship title. But it is getting closer. With his second-place finish Sunday at Monza, F1's fastest circuit, Button took a big step toward what would be far and away the crowning moment in a long career strewn with disappointments.
All those years driving cars too slow to win. All those races where the likes of Ferrari, McLaren and Renault sped off with the crown. It wasn't lack of talent, his smooth driving style has always been admired, but rather not having winning wheels. In nine seasons, Button had just one Grand Prix win. Then, this year and in the unlikeliest of circumstances, his fortunes dramatically changed.
After Monza, the reigning champion, Lewis Hamilton, can definitively be counted out.
Michibata, watching the Italian Grand Prix on television in the Brawn team motor home behind the pit lane, let out a piercing "Yes!" when Hamilton, pushing his McLaren to the limit and beyond to catch Button, spun out on the last lap. It is game over for him.
Same goes for Kimi Raikkonen. Button is too far ahead of the unflappable Finn for the Ferrari driver to catch him now.
And the tough talk from the Red Bull team's pairing of Sebastian Vettel and Mark Webber can pretty much be discounted. Both trail Button by more than 25 points, with just four races left, and it will take minor miracles for them to claw their way back.
Which basically leaves his teammate Rubens Barrichello, who won at Monza, as Button's biggest threat. The Brit with the playboy reputation versus the Brazilian who, as a boy, would jump the fences of the Interlagos circuit near his home to watch races.
The advantage is clearly with Button. His 14-point lead over Barrichello isn't impregnable. Were Button to crash and Barrichello to win the next race in Singapore, on Sept. 27, for instance, then F1 will have a real nail-biter on its hands. But for the moment, it is quite a cushion, especially since they are driving the same cars, meaning neither has a huge competitive advantage over the other.
It's very tough to say which of these drivers deserves to win the championship more. The heart says Barrichello, and not just because he's one of the friendlier souls in the harsh world of F1. Previously, as a racer for Ferrari, he had to swallow his pride and be No. 2 to the all-consuming Michael Schumacher, even once infamously handing him victory on orders from the team.
Now that Barrichello is racing to win -- showing "my true me" as he says -- it would be gratifying to see him become Brazil's first world champion since his mentor, the late Ayrton Senna, retained the title in 1991.
But the head says that Button is too experienced and too composed to crack now. Pre-race murmurings that Button might be wavering mentally as the championship edges closer proved at Monza to be just that -- talk. He barely put a wheel wrong on this Italian weekend. The way he squeezed past McLaren's Heikki Kovalainen on the first lap showed poise, not nerves.